Wait! I can talk about ANYTHING? Hmm.
Book Clubs & Goodreads
As you might have noticed by now, this blog was born from a book club group on
Goodreads
. I originally started the group as I had a hard time finding an existing group to fit my reading needs. Sure, there are some other great groups out there, but they are moderated poorly (most of the time) and full of clutter. More likely, I just needed to feed my own control issues. Heh, heh.
We started off with a bang but participation eventually waned. Long live the lurkers! Therefore, I started this blog to reward discussion participants with linkage to their own posts and reviews.
I hope you can forgive me for this shameless self-promotion.
Join us
, if our group is the right fit for you. Otherwise, happy blogging and thanks for reading!
If you missed #IreadYA week, it was May 19-23 and sponsored by
This Is Teen
. Search the hashtag. You will find lots of great stuff!
What is YA?
Young-adult fiction (often abbreviated as YA) is fiction written for, published for, or marketed to adolescents and young adults, roughly ages 13 to 21. Young-adult fiction, whether in the form of novels or short stories, has specific attributes that distinguish it from the other age categories of fiction. The vast majority of YA stories portray an adolescent as the protagonist, rather than an adult or a child. The subject matter and story lines are typically consistent with the age and experience of the main character, but beyond that YA stories span the entire spectrum of fiction genres. The settings of YA stories are limited only by the imagination and skill of the author. Themes in YA stories often focus on the challenges of youth, so much so that the entire age category is sometimes referred to as problem or coming of age novels. Writing styles of YA stories range widely, from the richness of literary style to the clarity and speed of the unobtrusive. Despite its unique characteristics, YA shares the fundamental elements of fiction with other stories: character, plot, setting, theme, and style.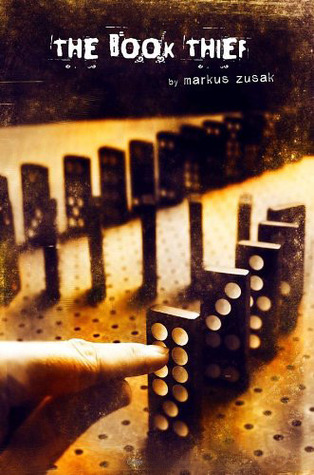 Yes, it's true. Grown ups read young-adult books, too.
I probably have more YA books on my TBR list than any other genre.
Which one will be my favorite this year? Only time will tell.
Please, comment with your all time favorite YA read ever!