I don't normally attend author events IRL (in real life) but actually had a couple great experiences recently.
This year at the North Carolina Literary Festival, I met R.L. Stine as well as Peter Straub. They were much funnier in person than I had expected!
My son, now a teen, has grown out of Goosebumps but was still excited to meet one of the authors that shaped his early love for reading. He actually purchased adult books from both authors and was thrilled to have his first signing experience.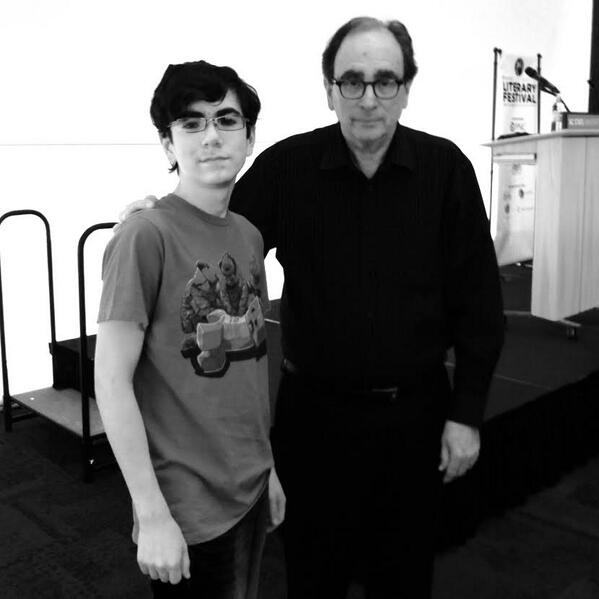 As far as author interaction online, I honestly try to avoid it as often as possible. Many authors abuse social media as a tool of self-promotion that lacks authenticity. There are a select few that get it right, and I happily follow their updates.
I have noticed that Margaret Atwood is one such author effectively using the new Q & A feature on Goodreads.
More Than Just Words
I have never been able to get into an audiobook. I've tried several times, but it simply isn't the right medium for me.
I've always been a huge comic book geek but rarely read graphic novels. My most recent guilty pleasure is Harbinger from Valiant. However, comics must be tangible! Almost everything else I read is in digital format.
I know, I know, I know. It took me a while to make the switch as the smell of a book is so divine!