The
Feature & Follow
is hosted by TWO hosts, Rachel of Parajunkee's View and Alison of Alison Can Read.
The goal is to increase blog followers and make friends.
Just remember it is required, if you participate, to follow those featured.
QUESTION OF THE WEEK:
Have you ever convinced someone to read a book, a series, or a whole genre? What book(s)? Who was it? Did they like it?

ANSWER:

Our book club encourages reading just about EVERYTHING! We vote on monthly group reads to discuss. Sometimes we hate 'em; sometimes we love 'em. The most important thing is to have fun, right?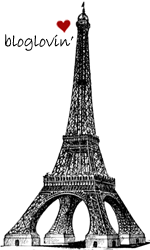 Powered by Linky Tools
Click here
to enter your link and view this Linky Tools list...